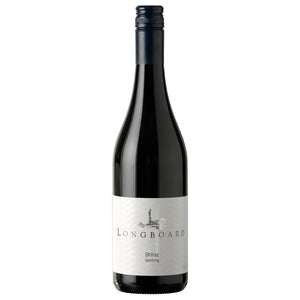 Tasting Notes:
A gorgeous drop - this Shiraz has that ripe and bold Aussie character that have made the style a world beater. Lush boysenberries and brambles coupled with mocha and cassis create a glass choc-full of flavour and intrigue. A dash of new French oak compliments the sweet, succulent fruit, giving the wine a little more weight and sophistication. It's just waiting to be opened, but if you can hold on for a couple more years, it will soften, unfurl and beguile.
The Longboard Range:
Like the image of renowned Longboard rider, Rex 'China' Gilbert enjoying a lazy ride on a gentle swell, our Longboard range is there to help you unwind after work or to enjoy over dinner at home or with friends. Long in flavour and impact, each variety on offer in this range is a finely crafted example of its type, priced for everyday and ready to drink now.