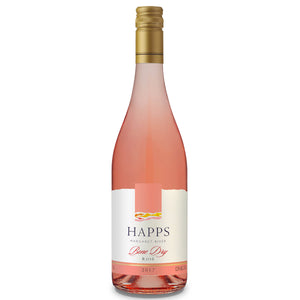 Rosé is a wine style that can in principal be made from any red grape variety, however the best examples are made from varieties that have bright red fruit flavours and floral aromas at low ripeness. This allows the production of rosé with lower alcohol and vibrant acidity. We use handpicked Pinot Noir for these reasons. We think the result is an exciting wine that when served well chilled is perfect for drinking over the warmer months and matches beautifully with a range of seasonal foods.
Tastings Notes:
AROMA: The wine has a perfumed aroma of rose petal, passionfruit and green cherry with hints of strawberries and cream, confection, banana and fairy floss.
PALATE: An attractive dry style with lots of fruit flavour, nice texture and vibrant acidity. The flavours are primarily cherry and strawberry with notes of pear, grapefruit, lemon curd and gooseberry. The perfect wine for smoked salmon, goat's cheese and warm days.
VARIETY: 100% Pinot Noir.
ANALYSIS: Alc/Vol: 13.0%, Titratable Acidity: 6.9 g/L, pH: 3.32, Residual Sugar <1.0 g/L.