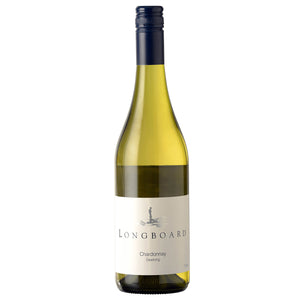 Tasting Notes:
From selected parcels of local premium fruit, this contemporary Chardonnay style shows lifted aromas of peach and nectarine which give it instant attraction. Rich flavours of peach, rockmelon and stone fruits will complement most meals and a small amount of french oak maturation serves to give the palate length and complexity well above its years.
The Longboard Range:
Like the image of renowned Longboard rider, Rex 'China' Gilbert enjoying a lazy ride on a gentle swell, our Longboard range is there to help you unwind after work or to enjoy over dinner at home or with friends. Long in flavour and impact, each variety on offer in this range is a finely crafted example of its type, priced for everyday and ready to drink now.