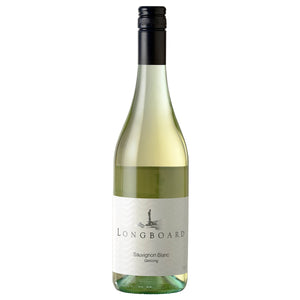 Tasting Notes:
The Longboard Sauvignon Blanc is a crisp, fresh wine. Well balanced and zesty citrus and gooseberry notes, this is a vivid and precise Sauvignon Blanc.  There is an underlying lemon-and-lime-freshness, which we've preserved through a cool fermentation in stainless steel. Perfect for serving with tomato accented dishes such as gazpacho, guacamole and Greek salads.
The Longboard Range:
Like the image of renowned Longboard rider, Rex 'China' Gilbert enjoying a lazy ride on a gentle swell, our Longboard range is there to help you unwind after work or to enjoy over dinner at home or with friends. Long in flavour and impact, each variety on offer in this range is a finely crafted example of its type, priced for everyday and ready to drink now.