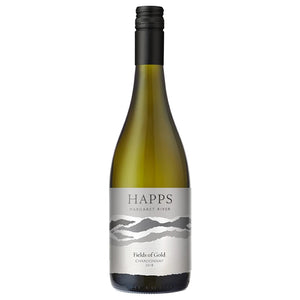 Chardonnay is the chameleon of all white grape varieties, it is capable of producing quality wines of varying styles within a range of different climates. The fruit character of our Happs Chardonnay is distinctly white peach,with a tight, fine acid structure and a voluminous mid palate. This is unique to our Karridale vineyard  which is inherently capable of producing balanced and refined flavours year after year. 
AROMA: A lifted aroma of peach, pear and grapefruit with hints of struck match, quince paste, subtle oak and attractive bready characters.
PALATE:  A wine with great fruit intensity and chalky acidity. The wine displays ripe peach, grapefruit, rock melon and nectarine flavours with notes of lemon butter and toffee apple. The wine is richly flavoured with integrated oak and an attractive mineral thread. 
VARIETY: 100% Chardonnay.
ANALYSIS: Alc/Vol:13.6%, Titratable Acidity:6.5 g/L, pH: 3.25, Residual Sugar: 1.0g/L.