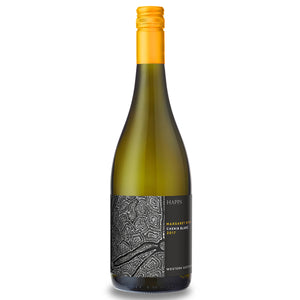 The iSeries of wines celebrates the concept that it is possible to create something that embodies a sense of place. Just as an aboriginal painting is intrinsically tied to a defined landscape, these wines are natural expressions of the ancient land from which they are shaped. Each wine is crafted to be drinkable early and remain as fresh as possible; tannins are supple, colours are deep and flavours are true. Our iSeries Chenin blanc has a tinge of sweetness and is a wonderful wine to drink on its own or paired with spicy food. 
Tasting Notes:
AROMA: Apples and pear greets the nose, followed by hints of lime, cumquat and sweet herbs. The fruit sweetness is wonderfully present and carries seamlessly through to the palate.
PALATE:  A fantastic wine for beach and BBQ's, it is fresh & fruity and the slight sweetness is well matched with crisp acidity. Nectarine, honeydew melon, pineapple and mango are underlined with a zesty lime flavour.
The wine also displays some residual sugar which is well balanced by the lively finish and slightly elevated CO2.
VARIETY: Chenin Blanc 100%
ANALYSIS: Alc/Vol: 13.3%, Titratable Acidity: 6.8 g/L, pH: 3.26, Residual Sugar: 9.8 g/L