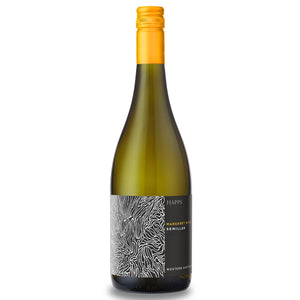 The Indigenous Series 2015 Semillon is a new style of full bodied table wine that will be completely unfamiliar to those who think they know 'Semillon'. It owes its character to the Three Hills Vineyard in the extreme south of Margaret River which produces fruit that is golden and flavoursome at harvest, very different to that in vineyards designed for mechanisation. The result is a full bodied flavoursome food wine, generous in its alcohol content, gutsy in its mid palate weight, food friendly, intriguing in its composition and long lived. This is a red drinkers white wine
Tasting Notes:
AROMA: A moderate aroma with fresh cut straw, pear, rock-melon, passion-fruit and lemon curd with notes of tea leaf and grass.
PALATE:  Is soft, creamy and textural rather than crisp and acidic as is often seen with this variety. The flavours are of citrus, fig, pear and lemon butter with hints of pastry and snow pea. The flavour is long with a soft, slippery finish. The ripeness of this fruit and the soft acidity make it a very particular style.
VARIETY: 100% Semillon.