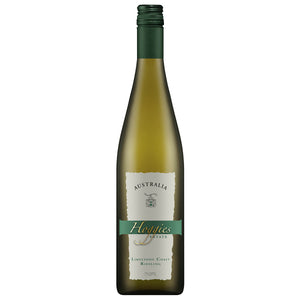 Intense concentrated aromatics introduce this fresh and vibrant Riesling.
A driving mineral acidity with a sharp focus on tropical lime, mouthwatering mango and green apple undertones contribute positively to this finely crafted wine.
The iconic varietal pedigree of this wine will allow it to mature with seductive complexity as it ages in the bottle.
Winemaker Gavin Hogg, has carefully selected this wine made from fruit grown in various, meticulously tended vineyards in the Coonawarra area of South Australia.