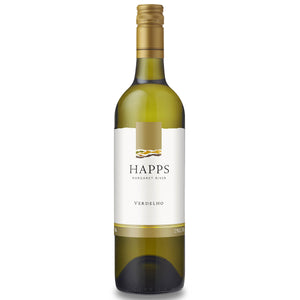 Verdelho hails from Madeira but was introduced into Western Australia by the early settlers. It has been a mainstream grape in this state ever since. Verdelho is capable of producing distinctive dry wines as well as luscious sweet and fortified styles. Even at high sugar levels, the natural tendency is to retain a healthy acidity in the grapes. This makes for healthy ferments and sparkling fruit flavours and a wine that cellars well, improving as it gets older. 
Tasting Notes:
AROMA: A pungent fruit salad aroma with strong nectarine, spice and ripe pear characters, with hints of banana and mango.
PALATE: A richly flavoured wine with an abundance of sweet fruit. Ripe nectarine and tropical fruits dominate and this is typical of the variety, while more subtle characters such as spice, quince and preserved lemon are also present. The wine has chalky acidity, flavour persistence and a slightly oily texture that compliments spicy food perfectly.
VARIETY: 100% Verdelho.
ANALYSIS: Alc/Vol: 13.8%, Titritable Acidity: 6.0 g/L, pH: 3.19, Residual Sugar: 0.5g/L